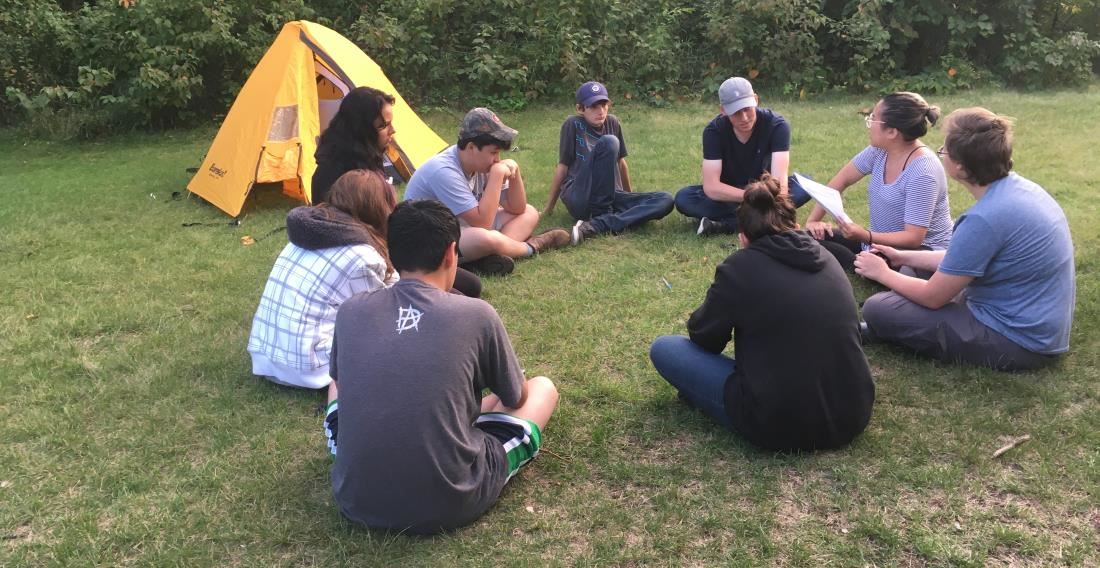 Inwood School is a small, unique community of learners dedicated to building positive relationships while delivering and supporting diverse learning opportunities, fostering student development, achievement, and wellness.
Inwood School is located in the community of Inwood, Manitoba and has a current enrollment of 32 students from Kindergarten to Grade 12 and a professional staff of 3. Support staff includes 4.5 educational assistants, a secretary/librarian and a custodian. In addition to the staff, Inwood School has a supportive community body and parent advisory council that helps with activities including fundraising and the organization of a spring swim program for students K-8. Presently, we run a student volunteer credit that prepares a healthy snack program that is offered to K-12 students and is supported with family and business donations.
The school itself is a new building which began service in September 2007. While many schools may seem impersonal, Inwood School's size allows the students and staff to know each other in a manner more as a family than an institution. New students are welcomed and quickly become an integral part of the school and community fabric. Having a small K-12 school allows for the delivery of programs that are implemented to meet the needs of all students through a combination of in-person (all students) and online (high school students) learning.
Due to the nature of small grade sizes, we are fortunate in that we can create Early, Middle and Senior Years multi-age, multi-level, flexible learning environments aimed at meeting the specific needs of individual students as they progress along the way. As all students learn and advance at their own rate, our environment allows them to do so. As in our own homes, younger and older students work together collaboratively, developing and strengthening individual skills and abilities along the way. The school environment is a quiet, well-organized one that supports all learners. Our staff is hopeful for the return of extra-curricular opportunities to allow our students an opportunity to gain valuable educational learning opportunities and leadership experience, while getting a true sense of community at our school.